We Help You Get Connected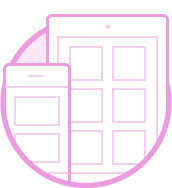 Audiviz have extensive experience and knowledge about home entertainment technology and can help you to set up a new TV and help you to understand the new features that now make it more than just a TV. We can also help with home theater, stereo system, Blu-Ray, Karaoke or even connect your computer to your TV for so many great possibilities.
Audioviz can come to you and clean up a computer that is slow or not running well or we can take it back to our premises for up-grades and repairs. We can check signal quality and make sure you have the best cables for your system. Purchased a New Computer? We can help with your set up and in choosing the essential programs to be installed.
Audiviz can help the small business owner with all their web base needs or to establish a small business network. We can help you integrate your equipment or set up a small network with their computers and office equipment.  We can also help your business with your new computers or to maintain your existing computers so they perform optimally.
Training
Audioviz can make the daunting tasks an affordable exercise and offer one on one training visits, call outs, and specialized visits. We sit down with our clients and go through the basics of operating their new system, the basic functions of their equipment and computers has enabled them to get a solid start to enjoying their devices.